When you're sending your quilt to a Longarmer, it's worth it to take a few extra minutes to make sure the quilt is correctly prepped for quilting. None of these things will ruin your quilt, but you might be disappointed to find shadowing or a flipped seam on your finished quilt. I always do my best to check before I start quilting, but here's 4 things you can do before you send off your quilt top to ensure your finished quilt comes out looking as great as possible!
Pressing your seams flat helps during the quilting process. When your quilt is loaded onto the frame, if your seams are not pressed they can 'flip' and cause a little bump in the top. If I see a seam that has flipped in quilting process, I try to ease it into the right direction. It's not tragic if a flipped seam happens, but a good pressing will help reduce the chances of seams flipping. Most of the time washing will help those flipped seams disappear. You can see how well Anne of Spring Leaf Studios pressed her seams in the picture.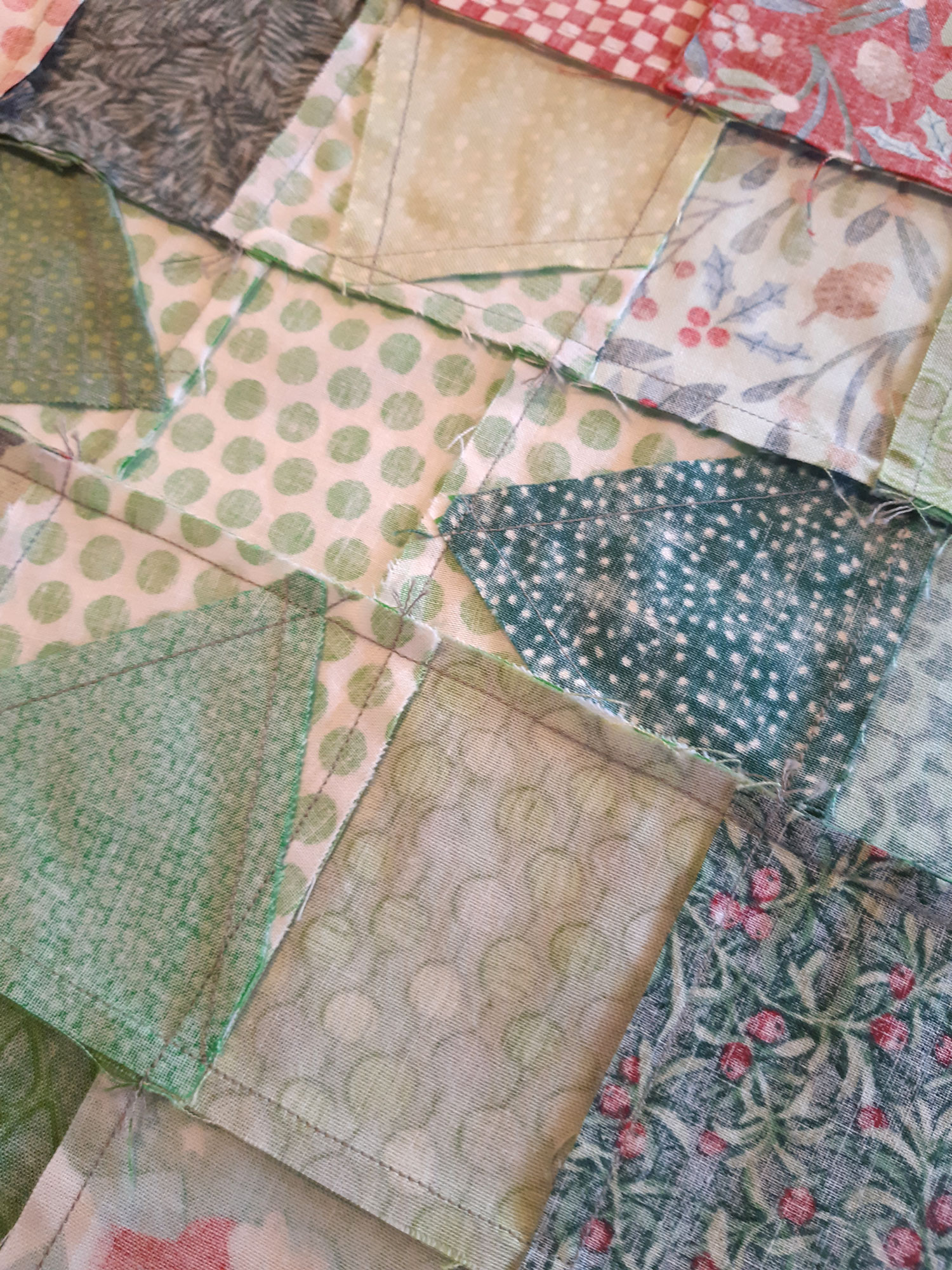 Avoid Shadowing by Pressing to the Dark Side
Shadowing can be a problem if your quilt top is made up of light and dark fabrics. I'm sure you've heard the phrase, "press to the dark side". This is because if the dark fabric is ironed to the light side, you might be able to see a shadow of dark fabric through the lighter fabric. This can also happen if the darker fabric has frayed and the fibers are under the lighter fabric. Press to the darker side and trim the fraying threads off the seams on the back of the quilt and the problem is solved! While I'm quilting I try to catch darker frayed threads and fix them before quilting, but sometimes they sneak by me. In that case, I use the Clover Soft Touch Thread Pic to gently move the threads under the darker fabric, or remove them all together.
Unfortunately, I don't have a picture of thread shadowing. It's usually hard to photograph! Unfortunately if a darker fabric is pressed to the light side and is shadowing, there isn't a fix after the quilt has been quilted. Check your darker fabrics and trim the dark fabrics to ⅛" before you send your quilt to be quilted.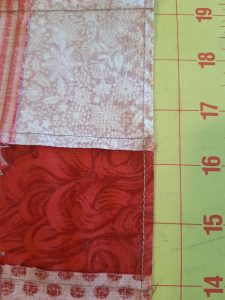 Squaring the quilt top will help your longarmer keep everything straight. Trim the edges so they are all even. If a piece of fabric extends past the edges of the others, it should be trimmed so it's flush with the rest of the fabrics.
This simple step makes it much easier to keep the quilt square on the frame and to square up the quilt top after quilting. If the top or bottom of the quilt isn't straight, it won't be able to be loaded onto the frame and could cause puckers.
You can square the top up by folding the quilt top in half and making sure the edges match. If not, trim the edges so they are straight and even. You can see all of the edges in Anne's quilt are even and straight. 
This step definitely isn't necessary but is very helpful. Sew around all of the edges of the quilt top. It doesn't have to be pretty! Just sew about ⅛" to ¼" away from the edge. This helps to keep those seams along the edges from popping open when the top is stretched on the frame.  Again, Anne's quilt is a great example! 
I do have to admit…. I don't prepare my quilts with this much detail before I quilt them. Most of these tips don't really need to be done before you hand over a quilt because you can always trim a quilt down, hand sew seams that have opened and you can even out the edges pretty easily when squaring up a quilt. BUT the one thing you should always do is look for is shadowing. That is the one thing that can't be fixed afterward.
If you follow these tips in preparing your quilt tops, your Longarmer will love you forever… because you're making her job a little easier. 
Ready to request quilting? Get in touch and I'll help you finish your projects!