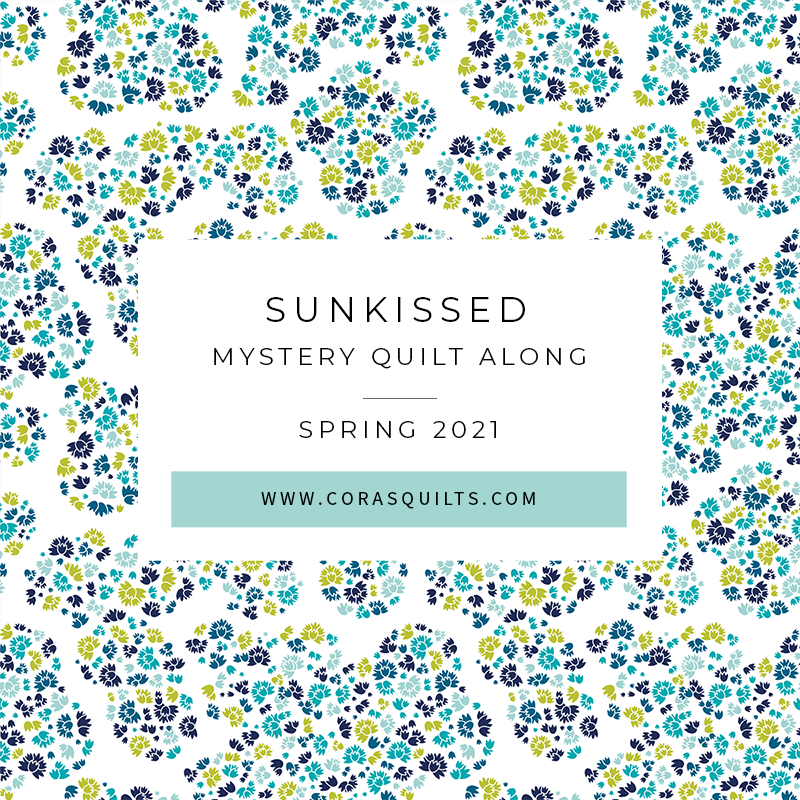 Have you been following along with the Sunkissed Mystery Quilt by Cora's Quilts? Shelley Cavanna is the brilliant designer behind Cora's Quilts and is so talented! I just love all of her mystery quilt designs and this year is no different. Quilters are posting progress pictures to
Cora's Quilts – Let's Quilt Together! Facebook group and they are all so amazing! 
I'm partnering with Shelley again this year to offer 20% off quilting services for Sunkissed quilts! Sunkissed tops must be received by August 31, 2021 to be eligible for the discount and do not count towards my Customer Loyalty Program.
Finding just the right quilting is not only dependent on the pattern but also the fabrics. Choosing the right quilting for your quilt will accentuate the piecing while giving it some interest. Want to know what I suggest? Keep reading!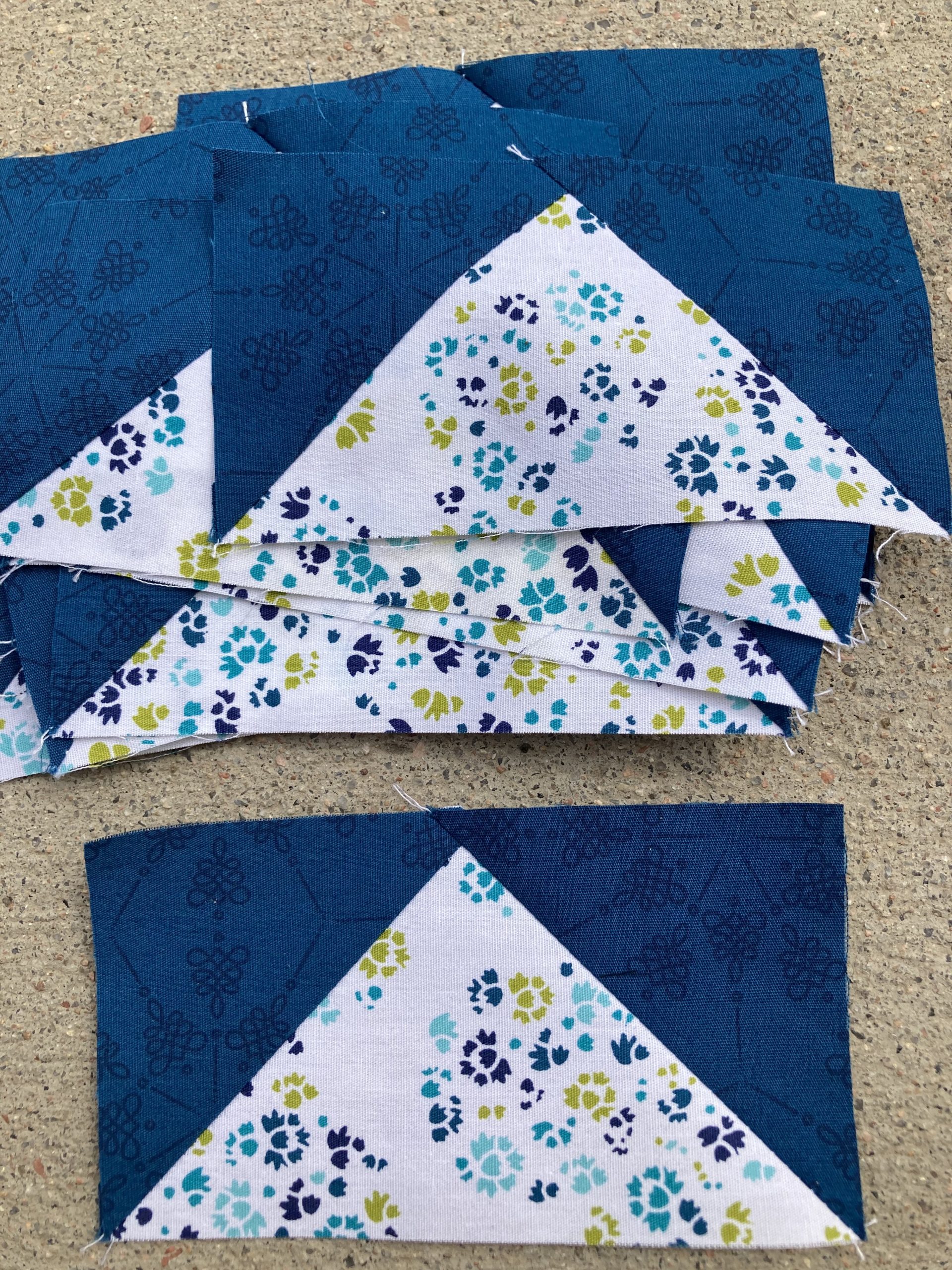 With Shelley's quilts, she definitely has a style of her own. Some of the designs she uses on her quilts are Soho, Loralie, Cherry Blossom, Curly Q, Dainty Lady Floral, Threaded, and Verve. Those always look great on her quilts. Be sure to check out my Pattern Library for other choices.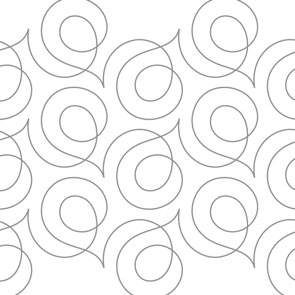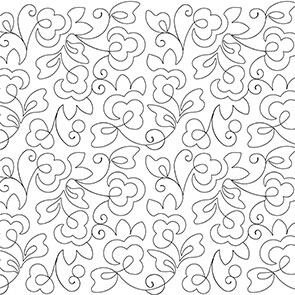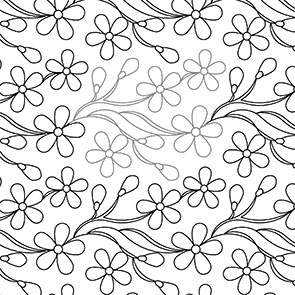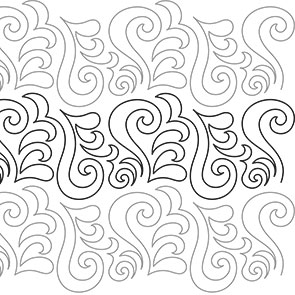 If those don't seem just right for you, consider these options – 
If you are using floral fabrics, something with flowers would keep the overall theme of the quilt together. I would suggest Annabelle, Diana, Flowers Rise Again, Flannel Flower, Flower Power's Cousin, or Modern Flowers.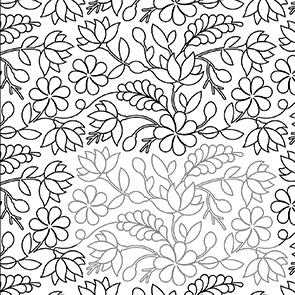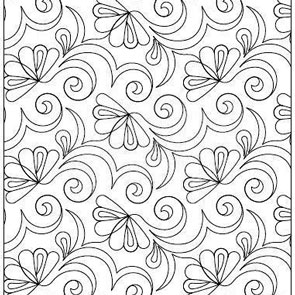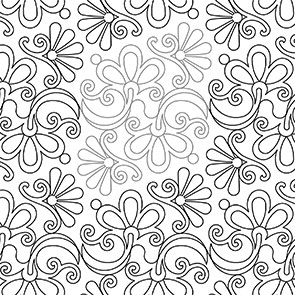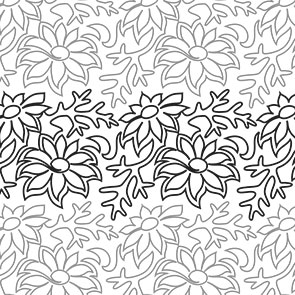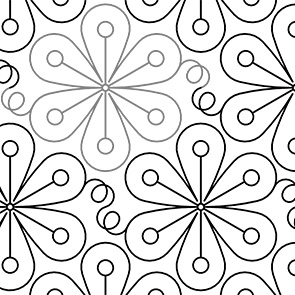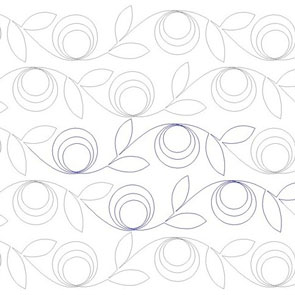 Making something modern? Using Calder, Diamond Loops, Wishbone, or Geometric Diamonds would give you that modern look.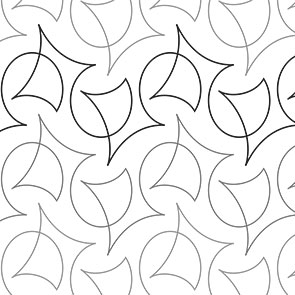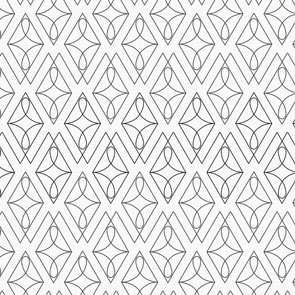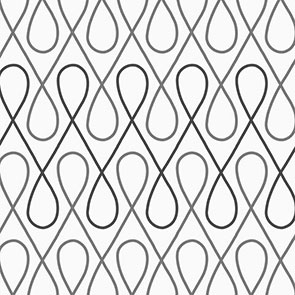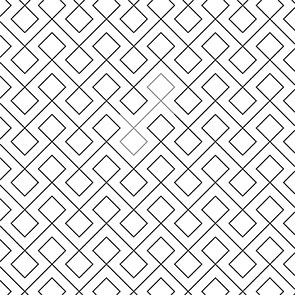 Making a holiday themed Sunkissed? Check out Let It Snow, Garland, Ribbon Candy Pearls, Snowstorm, or Falling Snow.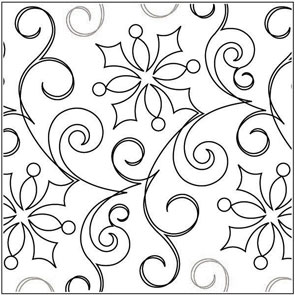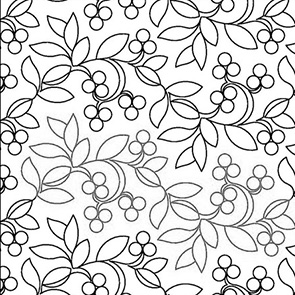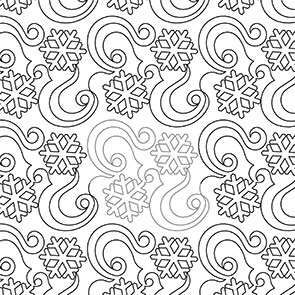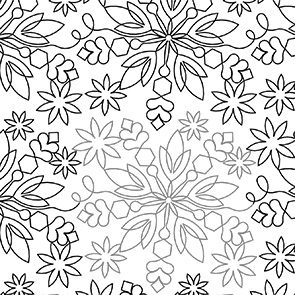 For more traditional or even scrap quilts consider Baptist Fan, Feathered Spirals, Abundant Feathers, Twist and Shout or even Meander. Those are all great options.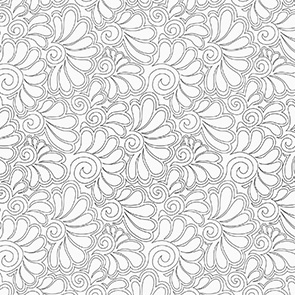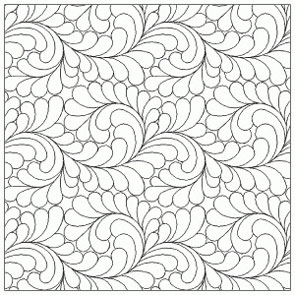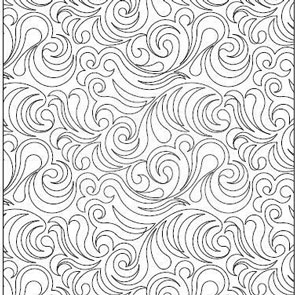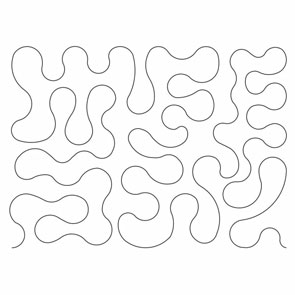 Of course, if you are going for a specific feel or look for your quilt and none of these are quite right, I can help. I understand the importance of finding just the right quilting for your quilt and want to make your quilt vision come to life!
Contact me or request quilting with any questions or inquiries!