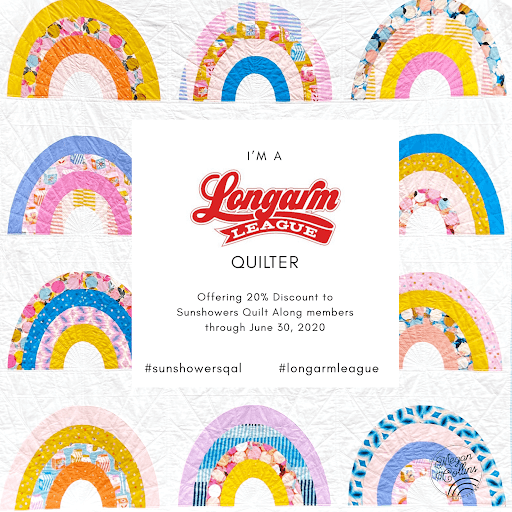 *Please note: this post contains affiliate links. This means I will get a small percentage for links clicked, at no cost to you
You must be an expert with curved piecing by now, right? I love the look of the Sunshowers quilt and thought it would be helpful if I suggested some quilting designs for your quilt.
The obvious quilting choice would be something that looks like clouds. Calm or Ethereal Mist would definitely give you that look.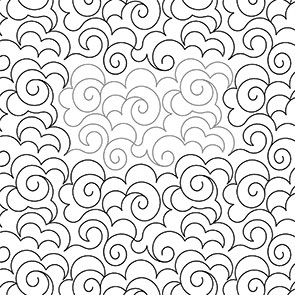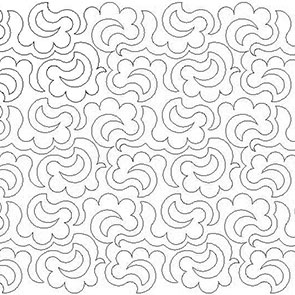 I quilted Latifah Saafir's The Rainbow Quilt as seen on Bluprint. Since the theme is similar to Megan's Sunshowers, you can see how this swirly quilting looks like the breeze. I used Van Gogh for quilting and I love the whimsy that it gave the quilt. You can read about Latifah's experience and my quilting on her Blog.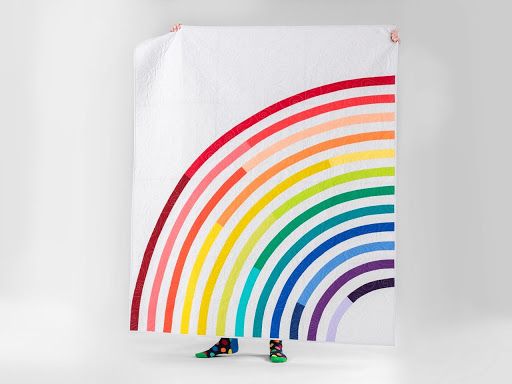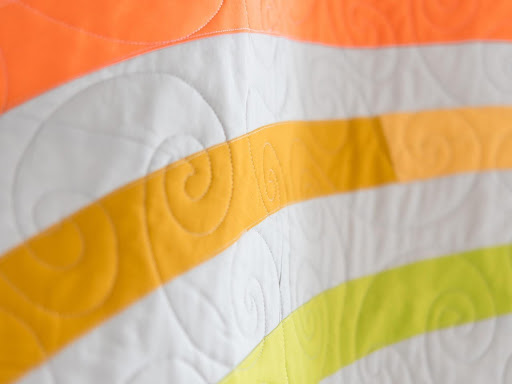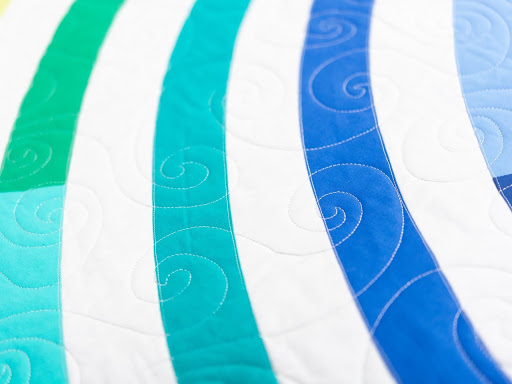 If you want to go modern, I would go with Wishbone or Modern Waves.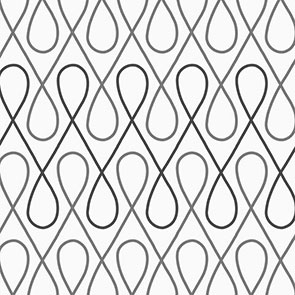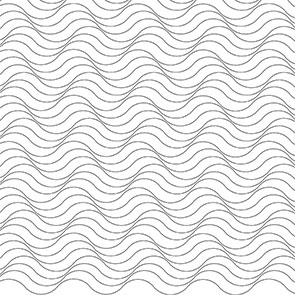 If these ideas just don't quite fit your idea of what you want your quilt to look like, I can help. I know how important it is to find just the right quilting for your quilt. I'm happy to make suggestions or help you find something that will work perfectly for your quilt vision!
One last thing, I'm giving a 20% discount on all Sunshowers quilt through 6/30/2020*! Contact me or request quilting so we can get your quilt finished and ready for you to enjoy! 
*Discount does not apply towards the Frequent Quilters Discount.